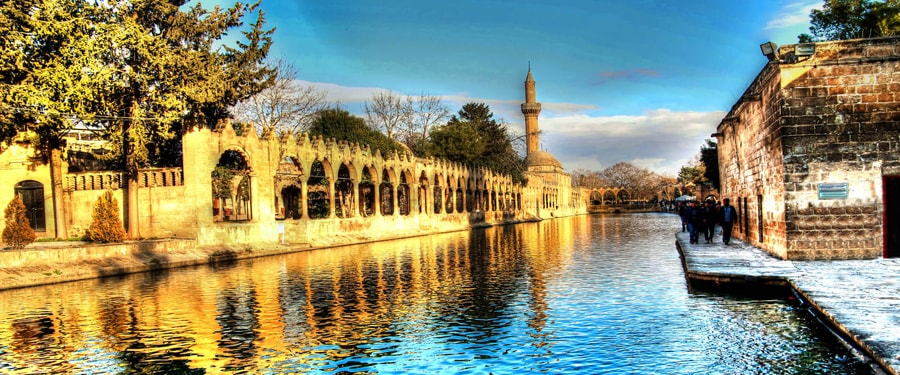 Turkish Visa Information
Most travelers can purchase a visa at any port of entry, but you must have cash. They do not accept traveler's checks or Turkish lira. If you'd like to avoid the delay of purchasing a visa when you arrive, you can apply online.

Americans and U.K. residents need visas. Visas are good for three months. There is a non-refundable processing fee of 26 USD in cash or money order for single entry or 87 USD in cash or money order for multiple entry, payable to Turkish Consulate General. Full information on these requirements is available at the Turkish Consulate Online.

Americans can reach the Turkish Embassy in Washington, D.C. or the Consulate General offices in Los Angeles, which also has e-mail links to Consulates in Houston, Chicago and New York.

Australians and Canadians do not need visas and may stay for three months. Australians can reach the Turkish Embassy in Canberra.

Danes can reach the Turkish Embassy in Copenhagen.

Germans can reach the Turkish Embassy in Bonn.

The Swiss can reach the Turkish consulate in Zurich.

For a full list of Turkish consulates and missions, go to www.mfa.gov.tr If you don't find your country, you can e-mail the closest Turkish Embassy regarding visa requirements.
Travel Advisories
The British Foreign Office provides up-to-date information for travelers to Turkey. They offer information and addresses of British Consular Services Abroad as well as practical tips and health information. They also offer a new service you can sign up for that sends you updates on any country you request!

The U.S. State Department has information on travel safety and precautions. If you plan to drive a car, they also have an excellent Driver Safety Briefing that includes translation of road signs.

Street Crime in Turkey is another important consideration. You can find information at the US Embassy's Ankara website.

The U.S. State Department encourages its citizens visiting in Turkey to register either with the Embassy in Ankara or the consulates in Istanbul or Adana.

Health Precautions
What immunizations do you need for your trip? The Center for Disease Control (CDC) at has the answers for you and your physician.
Traveler's Insurance
Absolutely, positively think about travel insurance. Turkish hospitals and physicians do not operate on the Hippocratic oath, unless you have cash, a charge card, or insurance! Here are a few companies that offer traveler's insurance on-line.

J.N. Grace Online Travel Insurance is a U.S. company that offers insurance to anyone, but travel must originate in the U.S. or Canada.

Travel Guard International is another U.S. company.

The Travel Insurance Agency is a British company that specializes in travel insurance. They offer all types of travel insurance for UK citizens and non-UK citizens worldwide.

BKR Insurance is a New Zealand company.
Planning the Trip
Visas & Passports
Visa requirements for entering Turkey vary substantially according to your nationality. All travellers need a passport valid for at least six months. Citizens of the Australia, New Zealand, UK, Ireland, Austria, Italy, Israel, Portugal, and Spain require visas, which can be obtained at the point of entry into Turkey (not in advance from consulates). They currently cost the equivalent of US $60, paid in cash. You will be issued with a multiple-entry tourist visa valid for 3 months. The tourist visa will be stamped into the passport.

Customs
You are allowed to bring into the country up to 200 cigarettes (400 if bought in a Turkish duty-free shop), 50 cigars, 200g pipe tobacco (500g if bought in Turkey), 75cl alcohol, 5 litres wine or spirits, 1 kg of chocolate and 1.5 kg of coffee. Possession of narcotics is treated as an extremely serious offence; penalties are harsh.

Exporting antiques
It is strictly forbidden to take antiques out of the country. Should you buy anything old or old-looking, be sure to have it validated by the seller, who should get a clearance certificate from the Department of Antiquities. Respectable carpet dealers in particular should be familiar with the procedure.

Health Matters
Turkey is a pretty safe country, as long as you are sensible. If you do fall ill the standard of healthcare is not high, so it is essential to have medical insurance. Most drugs are available without prescription from pharmacies (eczane). However, we do recommend that travelers pack a basic first aid kit which includes medication for diarrhoea and rehydration salts. Whilst we do our utmost to ensure our guests are safe, and eat safely during their travels, sometimes, as with travelling to any new country, the change in diet can cause an upset stomach, and so it is a good idea to have these things on hand to get on top of any instances of an upset stomachas quickly as possible.

Money Matters
The currency is the Turkish Lira (TRY). Unlimited foreign currency can be brought into Turkey. Although you can bring up to US $5,000 worth of Turkish Lira, it is better to arrive with a small amount of Turkish currency.

Obtaining Cash
Banks are plentiful in Turkey (see business hours, for times), but with the increasing number of cash dispensers (ATMs) you can easily go your whole stay without entering one.

Travellers' Cheques
These can be cashed (sometimes with difficulty) at the foreign exchange desks of banks, and at post offices, but it is useful to bring a supply of foreign currency, whether US dollars or Euros. To cash travellers' cheques you will need your passport. We don't recommend relying heavily on traveller's cheques for your trip.

Credit cards and Debit Cards
Most major cards, including Visa, Switch, Amex and Mastercard, are accepted by more and more shops, restaurants, hotels and petrol stations. ATM's There are 24-hour cash dispensers, accepting credit cards and bank cards with PIN numbers, on every street corner; Isbank alone has over 1,000 all over Turkey. The machines usually offer you a choice of five or six languages in which to conduct your transaction, but they issue only Turkish Lira.

Foreign Exchange Offices
'Doviz' are usually the best places to make a straight exchange of foreign currency, almost always offering a better rate for cash than the banks. US Dollars and Euros can attract a better rate than less frequently traded currencies. These offices rarely accept travellers' cheques.

TAXES
Taxes, chiefly VAT (KDV) at varying rates, are included in the prices of some goods and services. But you may see them itemised separately as a component of the price on a bill or receipt. Some stores offer VAT-free shopping for tourists living outside the European Union (look out for s igns in the window).

Religious Festivals
Turkish religious holidays are linked to the lunar calendar and move back 11 or 12 days each year. Secular festivals also move to coincide with weekends and precise dates can change annually. During these major holidays, shops and businesses are closed, though local shops will usually reopen on the second or third day.

What to bring
Clothes : Your needs will vary greatly according to the part of Turkey you will be visiting and the timeof year. In the height of summer, light, cotton clothing for the Marmara, Aegean and Mediterraneanareas is essential, including a long loose cotton shirt to cover your arms and shoulders against thehottest sun, a shady hat and a high-factor sunscreen, especially if you intend to visit archaeologicalsites where there can be little or no shade.For the Black Sea Region you may need a light sweater in the evening (even in summer), a lightwaterproof jacket and water-resistant footwear. Humidity is high. In Central and Eastern Anatoliasummer evenings can be cool.

Footwear : Comfortable, sturdy shoes, are essential for tramping over historical and archaeologicalsites. Even the pavements on city streets can be uneven or cobbled.

Wet-weather gear : Although Turkey is often regarded as hot all year around, winter travellers willsoon discover that it has as much rain, snow and ice as most of Europe; parts of the country are veryhigh and should be treated with respect. Especially in the north, tough water-resistant footwear and araincoat or jacket willprove invaluable.Insect repellent Mosquitoes (non-malarial) can be a severe annoyance in summer, so bring a goodrepellent. Burning coils, or plug-in electric anti-bug devices that you use with a tablet, are availablelocally.Security & CrimeTurkey hasan enviably low crime record. This reflects Turkish society: restricted access to guns, lowincidence of drug use, respect for law an order, and most important of all, close-knit communities andenduring family ties. Foreigners and tourists are regarded as guests, so are very well treated; innormal circumstances you can expect the police to be polite and helpful.Tourist areas are regularly patrolled by special 'Turizm' or Foreigners' Police, who should do their bestto help you and should speak some English.